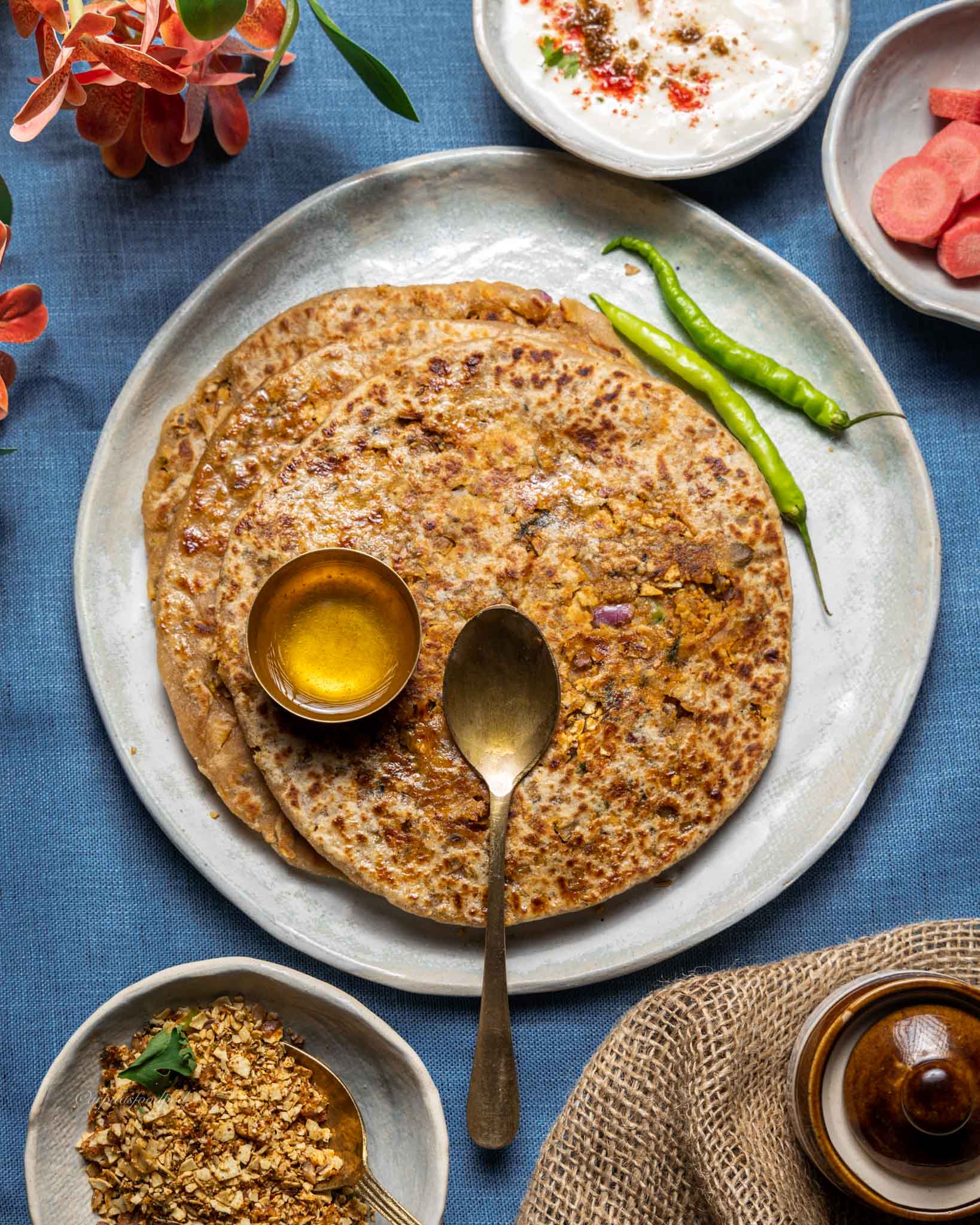 Papad Paratha.
I loved this paratha whenever my mum made it. I don't know what took so long for it to make it to my blog but I am glad I am finally documenting this here. The crunchy papad is mixed with onions and spices, stuffed in whole wheat dough balls and then roasted with ghee on a griddle. This is best enjoyed with served hot and fresh and with curd raita and pickles.
How to make this – 
Ingredients – 
1.5 cups whole wheat flour
4 moong papads
1/2 tsp red chilli powder
1 tsp ghee
More ghee/oil as required
Method – 
Knead whole wheat flour with water as required into a soft dough.
Roast moong papads (legume fritters) on open flame and crush them well. Can use a rolling pin to crush them.
Mix in salt to taste, red chilli powder and ghee and mix in the crushed papad. Mix them well.
Divide the dough into small balls.
Flatten the dough ball into 3 inch diameter, brush a little ghee/oil on it and then spread the papad filling.
Close the edges forming a flattened ball again and roll it to give a shape of roti/flatbread.
Roast on griddle/tawa with ghee.
Enjoy!
If you like this recipe of papad paratha, I would love to hear from you in the comments below or connect with me on my Instagram or Facebook handles.
You may also like –