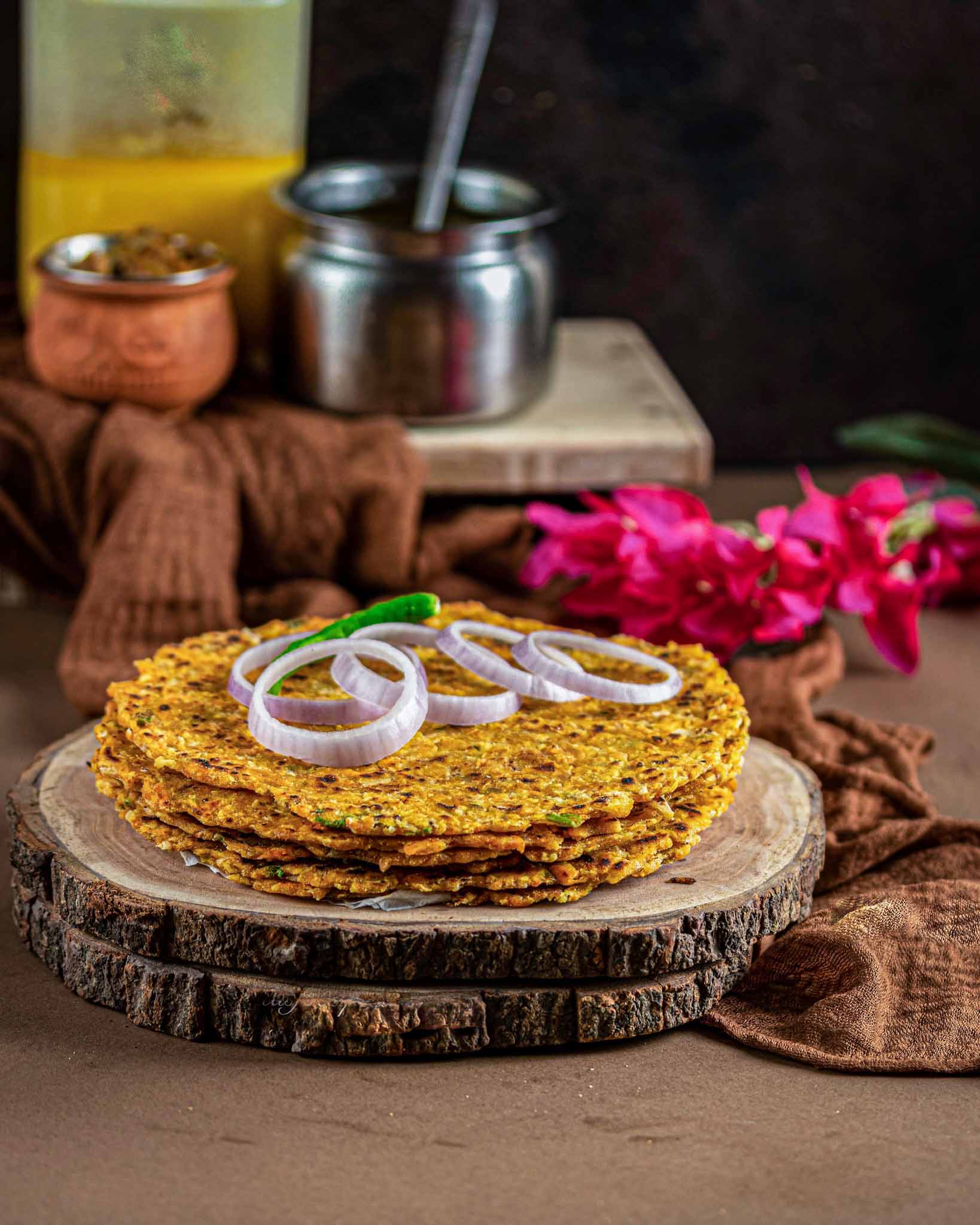 Cabbage & Carrot Paratha.
This is the simplest way of putting in seasonal veggies in your daily meal. Being a marwari, parathas in any form and flavour is always welcome and I can eat them happily for any meal of the day. Oh! How do I describe the joy of ghee laden, well cooked hot paratha on a winter morning, afternoon or evening with garam masala chai and chilli pickle. Yum!
How to make this simple paratha – 
Ingredients – 
1.5 cups whole wheat flour
1/4 cup grated cabbage and 1/4 cup grated carrots
1/4 cup rinsed and chopped coriander leaves
1 tsp cumin seeds
1/4 tsp ajwain/carom seeds
1 tsp ghee and more to cook the parathas
3 finely chopped green chillies
1/4 tsp turmeric powder
Salt to taste
Method – 
Mix together and with required water, knead into a soft dough – whole wheat flour, salt, turmeric, cumin seeds, chopped green chillies, ajwain (crush in between palms while adding) , coriander leaves, ghee, grated cabbage and grated carrots.
Keep aside to rest for 15 mins. Divide the dough into small balls. Roll it to give a shape of roti/flatbread.
Roast on griddle/tawa with ghee/oil.
Enjoy with condiments of choice!
If you like this cabbage & carrot paratha recipe, please let me know in the comments below. You can also connect with me on my Instagram and Facebook handle.
You may also like –