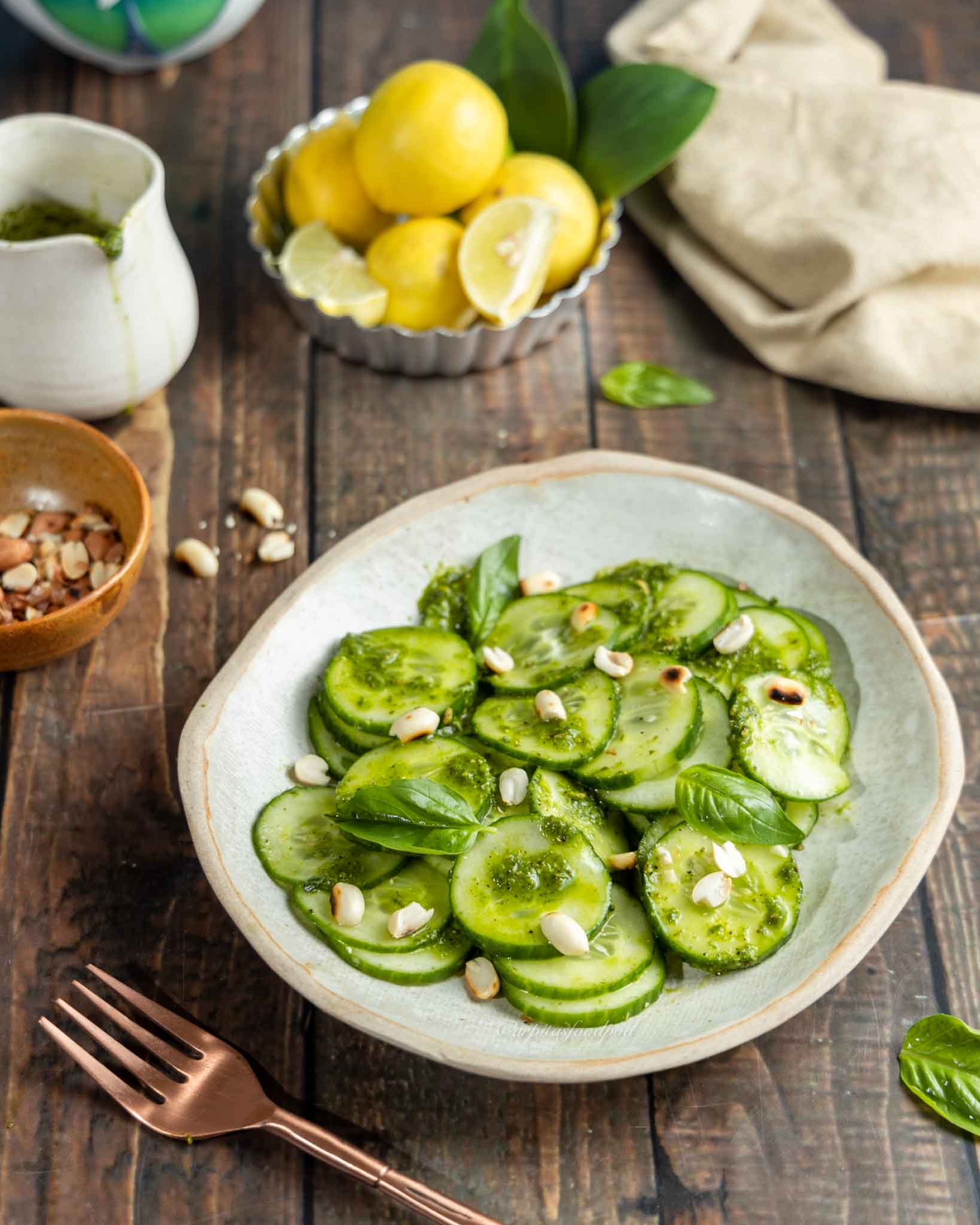 Cucumber Salad With Basil Fennel Vinaigrette.
Do yourself a favour, and make this salad. It's lip smacking good, so moreish and perfect for summer meals. I could really eat a plateful of this all day long. The weather is so warm here in Pune right now that all I look for is light meals and salads to cook our eat out.
The lemony tang and the aroma of basil and fennel compliments the cool cucumber so well. The roasted groundnuts adds the perfect nuttiness to the salad. Drooling already? Try this recipe.
How to make this – 
Ingredients – 
1 large European Cucumbers
2-3 tbsp roasted groundnuts
Dressing –
1/3 cup basil
1 tsp lemon zest
1 tsp lemon juice
1/4 tsp sea salt
1/2 tsp honey
1 tbsp olive oil
1/2 tsp black pepper
1/4 tsp fennel seeds
Method – 
Slice cucumbers as per choice.
Blend together the dressing ingredients and pour it over the cucumber slices.
Sprinkle roasted groundnuts, garnish with a couple more basil leaves and dig in.
Enjoy!
If you like this recipe of Cucumber Salad With Basil Fennel Vinaigrette salad, please let me know in the comments below or connect with me on my Instagram and Facebook handles.
You may also like –