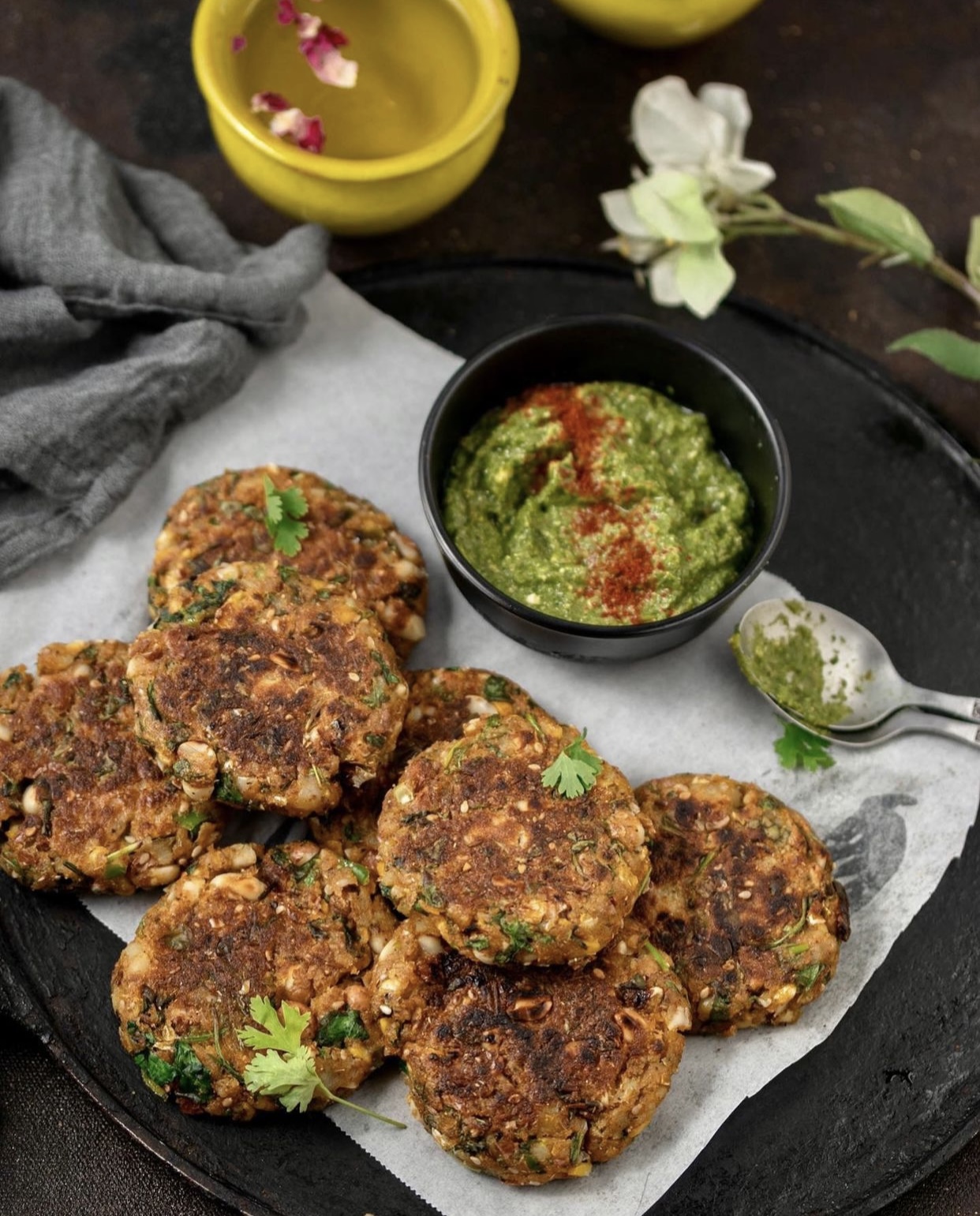 Potato, corn and spinach tikkis.
This delicious and vegan snack, a powerhouse of nutrients is slow roasted with minimal oil. I usually make a variety of patties/tikkis at home to either make sandwiches or homemade burgers or just to snack on them and these snack option never disappoints. The husband and I, paired it with rose and chamomile tea and survived through the start of the week 😆. 
How to make it –
Ingredients-
3 boiled potatoes mashed
1/2 cup sweet corn crushed in a chopper
1/2 cup chopped spinach
3 slices of bread
1/4 cup roasted peanuts crushed
4-5 green chillies
1/4 cup chopped cilantro
Salt, pepper, red chilli powder, roasted cumin powder, coriander powder, garam masala, asafoetida
1 tsp sesame seeds
Sesame oil (or any other oil of choice)
Method – 
🔘Mix all the ingredients together except oil. Shape them in the form of tikkis.
🔘Heat a pan and add sesame oil. Roast these tikkis on a medium low flame from both sides until they turn golden brown.
Serve with chutneys and dips of choice.
Enjoy!
If you like this potato corn & spinach tikkis recipe, please let me know your thoughts in the comments below. You can also connect with me on my Instagram and Facebook handles.
You may also like –